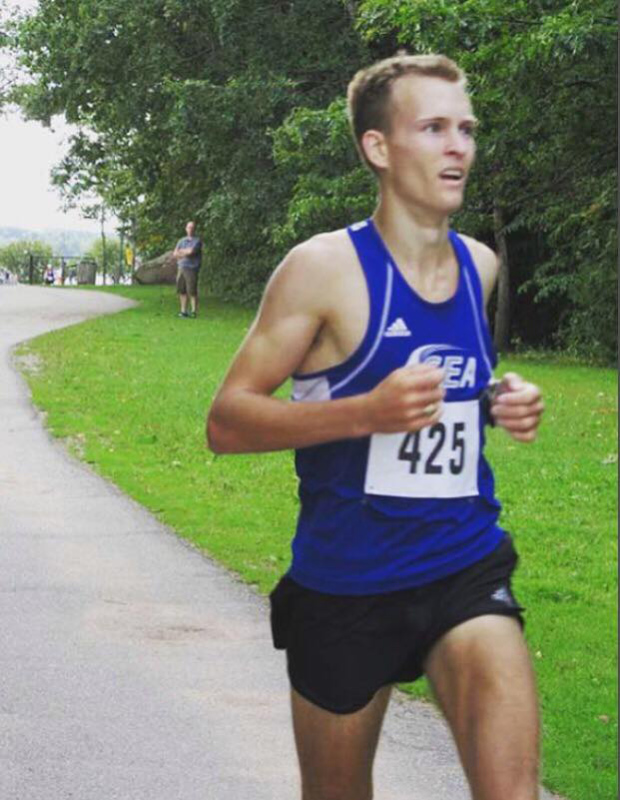 5 Quick Questions

with Lee Wesselius

Lee Wesselius is not only one of the fastest runners around, he's a true Maritime runner. He comes from River Glade, N.B. but lives in Charlottetown, where he studies veterinary medicine at the University of Prince Edward Island. Nova Scotians got to see him take part in the Antigonish Highland Games 5-mile and 1-mile races.
His best races last year were in Charlottetown, including a 31:18 finish in the 10K at the Bunny Hop in April, and a 14:43 5K at the Gold Cup Trot in August. Both were the fastest finishes at those distances on Maritime soil in 2017. He also managed a first place finish with a 51:05 at the 15km De Grande-Digue in Grande-Digue, N.B. in April, the region's premiere 15K race.
Maritime Runner caught up to Wesselius recently for 5 Quick Questions.

Lee Wesselius of Charlottetown, by way of River Glade, N.B., had an incredible 2017, running the fastest road races in the 10K, 5K and 15K distances.

Photo courtesy of Lee Wesselius

A: I tend to like the 3-5km the most. I like that the races are still mostly aerobic but not as long of a grind as a 10km or longer.

Q: Current/favourite shoe?

A: Currently I've been wearing Hokas a lot. Mostly the Clifton and tracer. I also really like the New Balance 1400/1500s.

Q: Anything you like to eat pre-race?

A: For morning races, usually a banana, oatmeal and a bagel. For afternoon races, usually something light like a sandwich.

A: I never run with music.

Q: Favourite Maritime race?

A: I would have to say probably the Gold Cup 5K since I tend to always race really well there. Usually there are a bunch of the guys I went to X with around and a few Dal guys, so we usually make a weekend out of the race.

Winter time is quiet for road racing, but Wesselius plans to run in some indoor track events this year. He has his eye on an upcoming meet in Halifax, but hurt his knee playing soccer recently and will make his decision closer to the event.