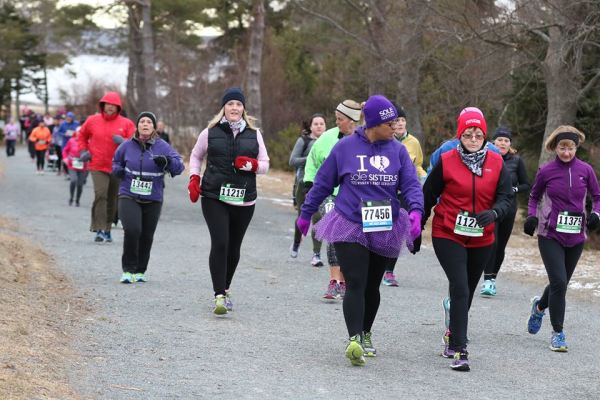 Extreme cold leads to

run postponements

MEC Point Pleasant Park, Demi-marathon de l'Acadie rescheduled

By Andrew Wagstaff

Race director Kristian Rafuse informed runners by email this morning that the event planned for tomorrow has been rescheduled to Sunday, Jan. 28. While it was a snowstorm that led to last year's cancelation, this year's issue was the temperature.
"Though conditions on the ground may be runnable, the extreme cold temperatures we are expecting tomorrow morning, and the exposure of many locations in the park, simply make it unsafe for our staff and volunteers, anyone with respiratory issues, or those who haven't acclimatized during the significant temperature change," he said.

It was not snow or ice that led to the postponement of tomorrow's MEC race at Point Pleasant Park in Halifax, but rather the expected extreme cold temperature. The event has been rescheduled for Sunday, Jan. 28. Meanwhile tomorrow's Demi-marathon de l'Acadie in Tracadie-Sheila, N.B. has also been postponed to Sunday, Jan. 14.

Tim Chesnutt photo

Weather forecasts are calling for a temperature of between -29C and -33C with the wind-chill in Halifax tomorrow.
"The certainty of these temperatures and the uncertainty of the slow warming throughout the day simply make it unsafe," said Rafuse.
The MEC race was not the only event to fall victim today to the deep freeze enveloping the Maritimes.

The
Demi-marathon de l'Acadie
in Tracadie-Sheila, N.B. scheduled for tomorrow has also been rescheduled, but runners will have to wait only one more week for it.
"Due to poor road conditions and extreme cold expected for tomorrow, the Demi-marathon de l'Acadie is postponed until Sunday, Jan. 14," race director Donald Wade announced on the event's Facebook page. "Stay warm!"