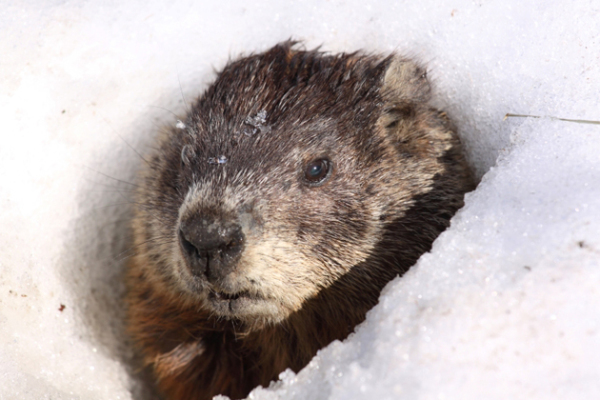 Groundhog Gamble

called off again

Icy roads the culprit for difficult decision

By Andrew Wagstaff

SHUBENACADIE, N.S. – He might be able to predict spring's arrival, but Shubenacadie Sam does not seem to be any help providing a nice day for this year's Groundhog Gamble.
The event had to be called off for the second straight week due to weather conditions this morning.
"It wasn't so much the conditions at the park, which I think may have been OK," said race director Paul Merrigan. "It was just the highway. I slid a couple of times and the ruts, ice and slush just made it impractical and unsafe to travel 150 kilometres."

The annual Groundhog Gamble run in Shubenacadie, N.S. was called off for the second straight week this morning due to unsafe traveling conditions.

Merrigan, who lives in Sackville, N.B., informed participants via social media this morning that he would be unable to make the trip, and the race was called off.
The event had originally been planned for one week ago, but Merrigan decided to postpone it to Feb. 11 due to fluctuating temperatures. The race had been declared a 5K after Sam predicted an early spring earlier that week, and was to be a fun run with proceeds going to the park.

Whether it is rescheduled again remains to be seen.
"I will be touching base with the park again in the morning to see our options, but it's very disappointing and upsetting, to put it mildly," he said.